individual conductive suit
The individual shielding kit – a conductive clothing – is intended to be worn during live working (especially bare-hand working) with AC and DC electrical installations, especially with live high voltage power lines.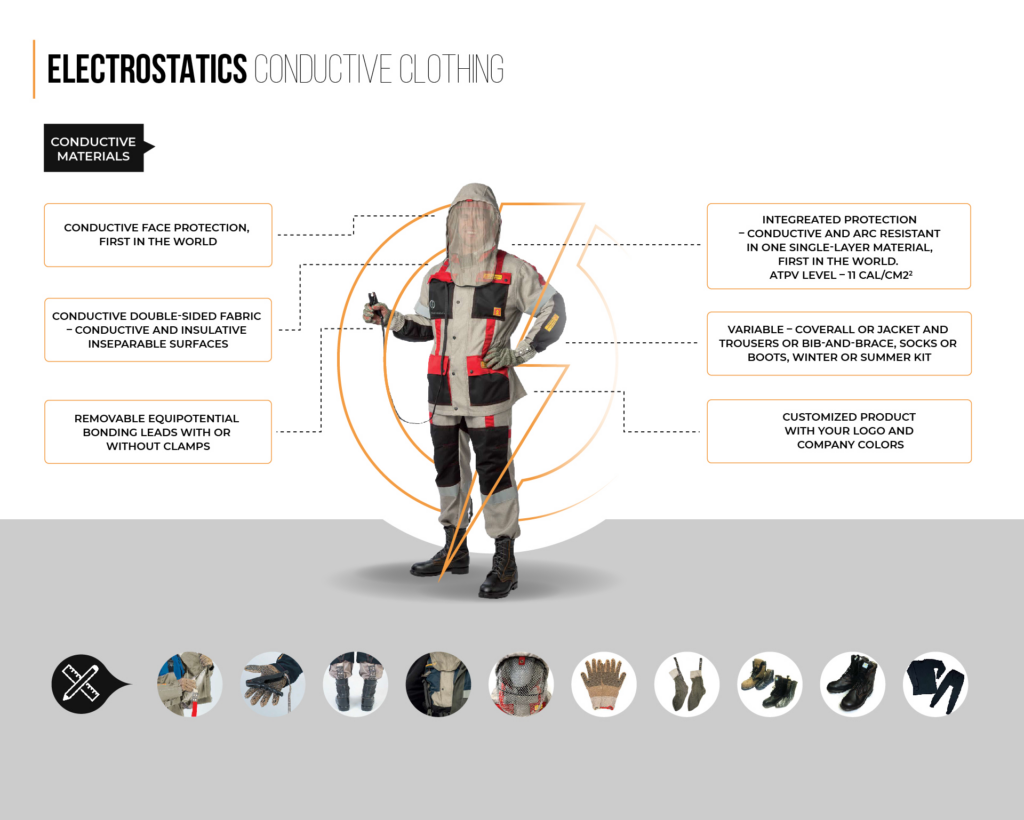 OUR PRODUCTS – InteGREATed conductive suit
Bare-hand
conductive suit
Working live in the energized grid with proper face protection (first in the world).
AC Induction
conductive suit
Working in the vicinity of energized AC electrical installations. The garment can shunt currents up to 50 A without any damage for the wearer.
Radiofrequency (RF)
conductive suit
Personal protective equipment (PPE) against the harmful impacts of electromagnetic radiation.
INDIVIDUAL CONDUCTIVE SUITS
perfect protection | unique design | pioneer technology
HUNDREDS OF SAVINGS & ZERO INJURIES
in electromagnetic induction accidents and flashover ground faults
Our Amazing Clients
say about our product
Further satisfied customers